It was the best of times… or almost the best of times. This is one takeaway – at least from the business seller's perspective — from completed deal activity in the first quarter of 2017, according to GF Data's just-released May report.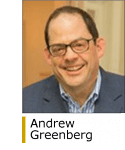 Two hundred private equity groups and other deal sponsors reported to the data tracking firm on 53 transactions completed in the $10 million to $250 million Total Enterprise Value (TEV) range, with valuations of 3-15x Trailing Twelve Months (TTM) Adjusted EBITDA. The average valuation was 6.7x, in line with averages in the prior three years of this extended seller's market.
Completed deal volume in the first quarter was exactly on par with reported volume in the fourth quarter of 2016, and up slightly from year-ago first quarter. "We usually see a drop off in completed deal volume of about 25 percent from the fourth quarter of one year to the first quarter of next," said GF Data CEO Andrew Greenberg. "The unusually brisk activity in the first months of this year reflects sale processes started in a quite different political and economic environment than the one prevailing now. It will be interesting to see how would-be sellers making decisions today weigh potentially pro-business policies against greater political uncertainty."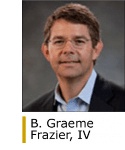 This is the third quarter in a row in which total debt averaged less than the 4.0x mark that prevailed throughout much of 2015 and the first half of 2016. Whether this is a trend or anomaly remains to be seen," said B. Graeme Frazier, IV, GF Data's Co-Founder and Principal:
"The outlook in the market certainly has become a bit more cautious and unpredictable given ongoing political events," said Bill Tyson, Co-Head of Fifth Third Capital Markets. "The silver lining, however, is that our middle market business owner clients are doing very well and the receptivity to engaging in strategic alternatives dialogue, including M&A, is higher today than a year ago. This activity, combined with the overall favorable deal environment, indicates to us today that the risk is related more to timing than to overall market conditions."
GF Data provides reliable external information for use in valuing and assessing M&A transactions to private equity firms, investors, lenders and other users. The firm collects and publishes proprietary transaction information from private equity groups on a blind and confidential basis. The pool of active contributors comprises 206 private equity firms, mezzanine groups and other financial sponsors. Data contributors and other subscribers receive four products: (1) a quarterly report containing high-level valuation, volume and leverage data; (2) a quarterly supplement offering detailed information on debt and capital structure trends; (3) a semi-annual supplement on indemnification cap, escrow and other details; and (4) continuous access, through GF Data's secure website, to detailed valuation data organized by NAICS code.