Overview
We are seeing valuations remain at unprecedented levels. But that does not mean every business is being valued as highly as it was a year ago. Some industries – auto parts, building products – have started to flag based on concerns about the economic cycle or trade policy. Others – health & wellness, direct-to-consumer – continue to find room to surge. What are the differentiators between the two groups? It isn't just industry, but often sub-categories within industries getting different receptions from buyers and lenders.
Speakers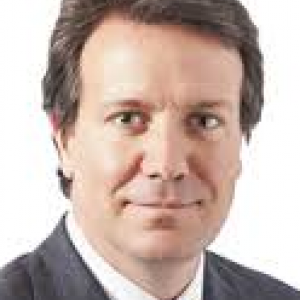 Harrison Mullin
MVC Capital
Managing Director
Harrison Mullin joined MVC Capital in October 2014 to help manage the company's junior debt strategy. Mr. Mullin spent the previous 12 years at Fifth Third Bank where he was a Managing Director of the Mezzanine Finance Group. While at Fifth Third, Mr. Mullin led 55 mezzanine deals, representing over $350 million of junior capital investment. Prior to Fifth Third, Mr. Mullin was a Principal at NetRoadshow (ultimately Yahoo!NetRoadshow) where he co-managed the East Coast Operations. Mr. Mullin started his finance career at Dillon Read & Co. where he was the lead associate on the equity capital markets desk assisting in all aspects of the new equity issuance process. Mr. Mullin is a graduate of Trinity College and received his MBA from Xavier University.
---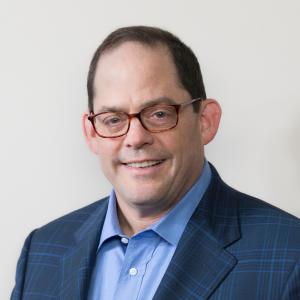 Andrew Greenberg
CEO
GF Data
Andy Greenberg is Chief Executive Officer of GF Data®, the largest and most reliable collector and publisher of confidential data on private equity-backed transactions in the $10-250 million value range.
He is also CEO of Greenberg Variations Capital (GVC), an investment banking firm devoted to clients engaged in one-off or highly targeted transactions. GVC is based in Conshohocken, PA.
He is also CEO of GF Data®, the largest and most reliable collector and publisher of confidential data on private equity-backed transactions in the $10-250 million value range.
Andy's prior experience was as a managing director with TM Capital Corp, a leading middle market investment bank. He previously ran M&A practices at Brown Brothers Harriman, Commerce Capital Markets and Fairmount Partners. He has advised dozens of owner-managed private companies on transactions spanning industrial & consumer, business services and health care services sectors.
Before his move to investment banking, Greenberg was the youngest Secretary of Commerce in the history of the Commonwealth of Pennsylvania. He served in that position from 1991 to 1994.
Andy began his career as a corporate lawyer with Drinker Biddle & Reath in Philadelphia. He has an A.B. from Brown University and a J.D. from Harvard University.
Andy received the Alliance of M&A Advisors' Thought Leader of the Year Award in 2014. He writes and speaks frequently on industry trends and practices.
---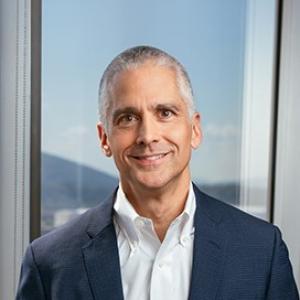 Mark Jones
Riverside Associates
Partner
Mark Jones, Partner, joined River Associates in 1995. He is a frequent speaker at events and conferences related to Mergers & Acquisitions, Management-Led Buyouts and Private Equity, including events hosted by ACG, Buyouts, the Alliance of Merger & Acquisitions Advisors, Corporate Finance Associates and The International Business Brokers Association, and has written numerous articles for industry publications. Mark served on the Global Board of Directors of the Association for Corporate Growth (www.acg.org) from 2005-2010 and was Chairman of ACG Intergrowth 2008. Mark was previously with SouthTrust Bank in Birmingham from 1988 to 1995 where he served as a Vice President of Corporate Lending.
Mark received a B.A. in Economics from Vanderbilt University in Economics and an M.B.A. from Samford University in Birmingham. He currently serves on the board of directors of several privately owned businesses and charitable organizations.
---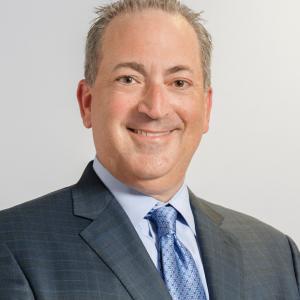 Steve Ross
Squire Ride Company
President
Steve is President of Squire Ridge Company, LLC, a Cleveland-based holding company that acquires micro-cap market niche manufacturing, value added distribution and select service companies in the Midwest for long term ownership.
Prior to founding Squire Ridge Company, Steve was a General Partner of MCM Capital Partners, L.P. a Cleveland-based private equity firm, where he spent over 15 years. At MCM, Steve was responsible for sourcing and executing transactions and managing numerous portfolio companies. Prior to joining MCM Capital, Steve spend five years at The Bank of New York as a Vice President in the U.S. Commercial Banking Sector. Steve has served on a number of privately held businesses including OMCO Corporation, Primary Packaging, ESSCO, Cole Information Services and StyleCraft Home Accessories. He is also involved in numerous civic activities including serving on the Leadership Council for Cleveland Clinic's Childrens Hospital and the board of trustees for the Musical Arts Association and The Human Fund. Additionally, he serves on the President's Visiting Committee at Case Western Reserve University.